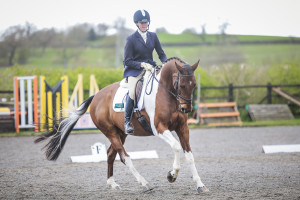 Equerry Horse Feeds sponsored event rider, Bonnie Fishburn has been on great form this season and to mark her success received a host of awards recently.
Heading to the Tushingham & District Riding Club awards evening, Bonnie was overwhelmed with the many awards her and the horses received.
Said Bonnie: "Elfie and I were second in the 75cm Show Jumping and first in the 80cm Combined Training. Then Florence and I were second in the Novice Dressage, second in the 105cm jumping and first in the Elementary Dressage.
"To add to the evening, we also took runner up in the Senior Dressage and also won the Senior Club Overall Champion for 2016.
"A very good night and completely unexpected."