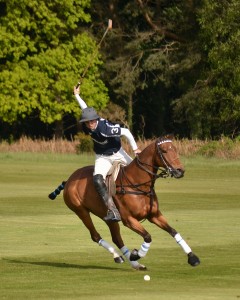 FIFTEEN-year-old Argentinian bred, Carbonilla, proved to be the top polo pony for Charlie Walton and helped their team to victory in the Roodee International Challenge Cup tournament.
Charlie (20) is one of the most exciting young polo players in the UK and bought the former ride of Luke Tomlinson as a 12-year-old having played in the Argentine Open, Gold Cup and Queens Cup tournaments.
Having played polo for 10 years, Charlie has played across the globe, and with Carbonilla was part of the winning LDF Finance team collecting the coveted trophy and the £10,000 prize money.
Said Charlie: "It was Carbonilla's last tournament of the season and she was fantastic and proved to be my best pony that day.
"I feed all the ponies on Equerry Sports Mix, giving them a high energy based feed to keep their energy up throughout the season.
"If some horses have been played hard and travelled a lot within a couple of weeks Equerry Conditioning Cubes are added to their feed to provide more protein in their diet to aid recovery.
"I have been feeding Equerry for three years and I really see the improvement in my horses."