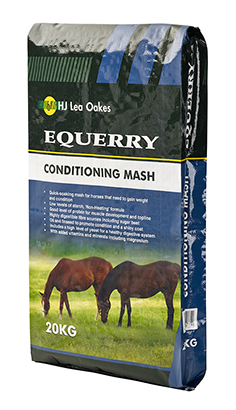 Equerry Conditioning Mash – Six Bags to Win
Equerry Conditioning Mash is a quick-soaking mash for horses that need to gain weight and condition.
And in our latest competition six lucky winners will each win a bag!
It is a 'Non-Heating' formula with low levels of starch and has a good level of protein for muscle development and topline.
Highly-digestible fibre sources include sugar beet; while oil and linseed promote condition and a shiny coat.
A high level of yeast promotes a healthy digestive system, with added vitamins and minerals including magnesium.
To be in with a chance of winning a bag of Equerry Conditioning Mash simply answer the below question:
What does Equerry Conditioning Mash have a good level of, that is used for muscle development and topline?
Competition closes February 20, 2019.
Head over to our Facebook page for the latest competition...