Equerry Cool Mash – Six Bags to Win!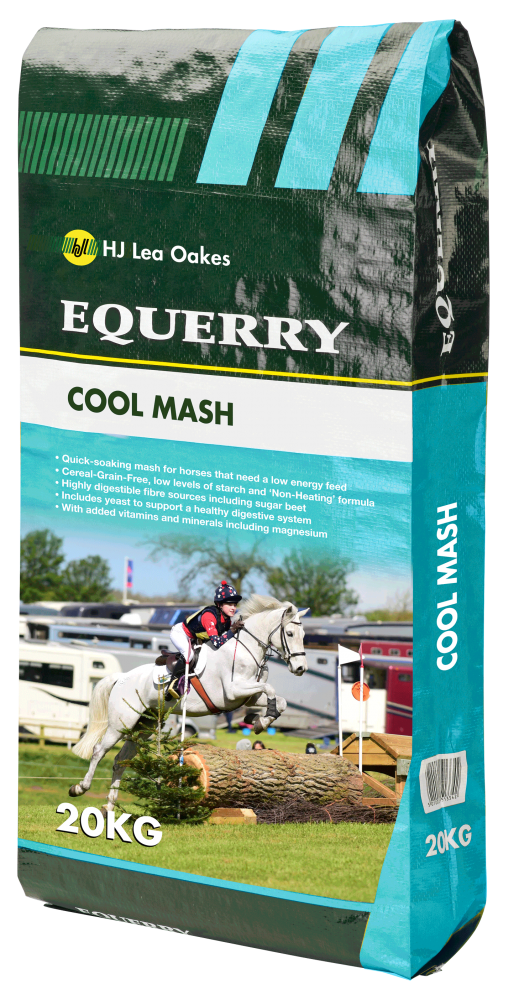 Equerry Cool Mash is an efficient quick-soaking mash for horses that need a low energy feed.
And in our latest competition six lucky winners will each win a bag!
Designed for horses and ponies in light to medium work Equerry Cool Mash is cereal-grain-free.
It has low levels of starch and benefits from a 'Non-Heating' formula. Equerry Cool Mash contains highly digestible fibre sources including sugar beet, to benefit your horse or pony.
The mash also includes yeast to support a healthy digestive system and added vitamins and minerals including magnesium.
The Equerry horse feed range includes; Equerry Conditioning Mash, Equerry Minty Treats, Equerry High Fibre Cubes, Equerry Cool Mix, Equerry Horse & Pony Mix, Equerry Horse & Pony Cubes, Equerry Conditioning Cubes, Equerry Sports Mix and Equerry Veteran Mix.
Question
What does Equerry Cool Mash include to support a healthy digestive system?
Competition closes January 2, 2019
Head over to our Facebook page for the latest competition...