Win Equerry Minty Treats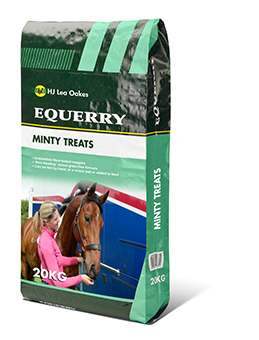 Equerry Minty Treats make the perfect reward for your horse or pony whatever the time of year.
And in our latest competition six lucky winners will each win a bag.
These delicious healthy treats come in a 20kg size – ideal for larger yards or sharing!
A healthy treat option, Minty Treats are fibre-based nuggets, low in sugar and are 'Non-Heating' and cereal-grain-free so they won't cause any problems or 'fizz'.
They can be fed by hand, in a treat ball or added to feed to tempt fussy feeders.
Equerry Minty Treats are great for when your horse deserves a little reward.
Question
What size bag are Equerry Minty Treats available in?
Closing Date: October 19, 2022
For more offers and competitions visit our Facebook page...