Equerry Veteran Mix - Win a Bag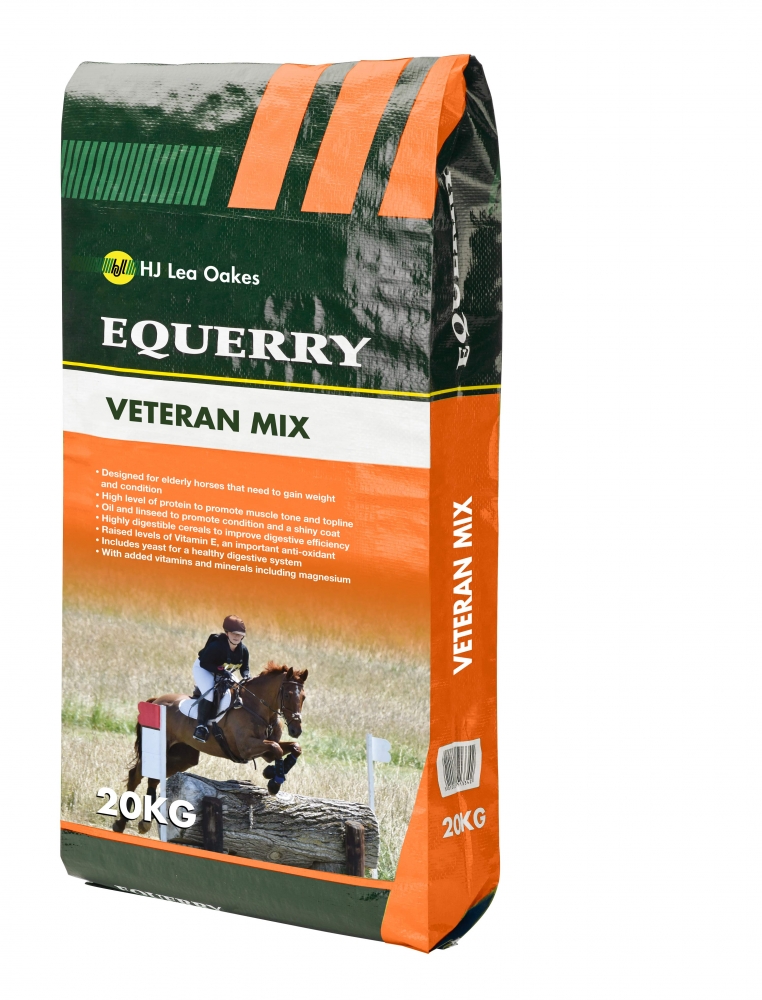 Equerry Veteran Mix is specially designed for elderly horses and ponies that need to gain weight and condition.
And in our latest competition six lucky winners will each win a bag.
Maintaining condition and nutrient absorption are two of the difficulties faced by most veterans, so making the right choice of feed is vital.
Formulated with high levels of protein to promote muscle tone and topline, Equerry Veteran Mix also contains oil and linseed to improve condition and ensure a shiny coat.
Made from highly digestible cereals to improve digestive efficiency and including yeast for a healthy digestive system, Equerry Veteran Mix also includes raised levels of Vitamin E, an important antioxidant.
Added vitamins and minerals including magnesium make Equerry Veteran mix the ideal feed for faithful equines.
Question: Does Equerry Veteran Mix include Vitamin E?
Closing Date: October 4, 2021