It is always great to hear from happy customers where our feeds have truly made a difference to their horse or pony's health and wellbeing.
Jennifer Garland contacted the Equerry team to tell them about her lovely horse Jemoon Tambourine Man, also known as Norman.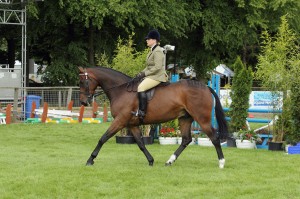 Said Jennifer: "As you hopefully agree Norman is very handsome, obviously I am biased! He gets fed Equerry High Fibre Cubes in the winter and Equerry Conditioning Cubes in the show season and as you can see he looks great!
"He has done really well in showing and has won five Supreme Championships and two Reserve Supreme Championships out of seven.
"He is also really good at dressage getting over 70% every time out and we have done a little jumping with him too. I am very lucky to own a horse like Norman.
"He just LOVES the Equerry Minty Horse Treats!"
Lesley McNaughton-Wells wrote in with another lovely endorsement for Equerry Condition Cooler Mash – sending us a fantastic photograph of her lovely four-year-old KD Wild Billy at Brechin Castle Autumn Show.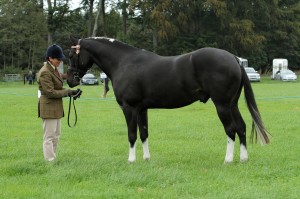 Said Lesley: "I am feeding Equerry Condition Cooler Mash to my four-year-old part American Paint horse, he loves the feed and it's helping him to develop and keep a really good shine on his coat."
Another fantastic endorsement was received from Lynell Sheridan from South Lanarkshire who is a Arab Horse Society panel judge.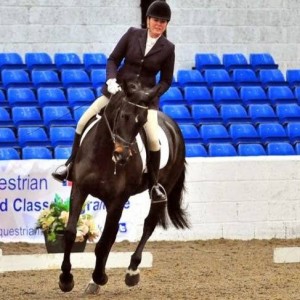 Lynell's horse Remember Rio, is fed on Equerry Condition Cooler Mash and she is delighted with the results.
Added Lynell: "I am very impressed with her condition, shine and temperament!  She is no longer a fire breathing dragon since being fed on Equerry Condition Cooler Mash."