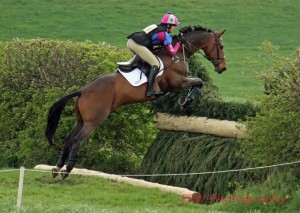 Equerry Horse Feeds are delighted to announce sponsorship of event rider Bonnie Fishburn – the first official rider to receive support from the company.
Bonnie is a keen amateur rider who works hard to keep a small string of horses and competes most weekends in either British Eventing or British Riding Club competitions, with great success.
Currently, Bonnie has a string of three horses, that she owns herself, competing at BE100 and Intermediate/CCI* level.
One of her greatest achievements to date is being part of three teams winning British Riding Clubs National Championship Team titles in three consecutive years, in three different disciplines. In 2012 she was part of the Open Horse Trials team, in 2013 she competed in the Open Show Jumping team, and in 2014 Bonnie was in the Open Dressage team.
Said Bonnie: "I feel privileged to have the support of a company that has been around since 1675. All my horses will be fuelled by their fantastic range of products.
"Since I have been feeding Equerry products my horses could not have looked better and I am very pleased with the results."
Equerry Horse Feeds will also be attending Bolesworth International in June, where Bonnie will be on the stand to give first hand advice on the products she uses.
Equerry horse feeds combine highly digestible fibre sources to support a healthy digestive system with cooked cereals where appropriate to provide a highly digestible source of energy.
The range includes seven cubes, six coarse mixes, one mash and one treat in the form of Equerry Minty Horse Treats.