Conditioning Mix 20KG
Designed for horses that need to gain weight and topline.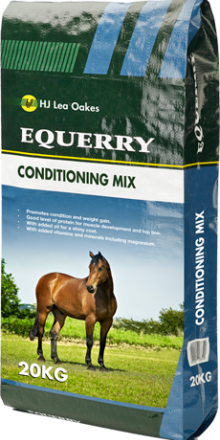 High level of protein for muscle development and topline.
Highly digestible cereals to improve digestive efficiency.
High level of oil to promote condition and a shiny coat.
Raised levels of Vitamin E, an important anti-oxidant.
Includes yeast for a healthy digestive system.
With added vitamins and minerals including magnesium.
Small Pony (250kg)
1.0-1.5
Large Horse (625Kg)
3.25-3.75
Daily intake should be divided into two or more feeds per day.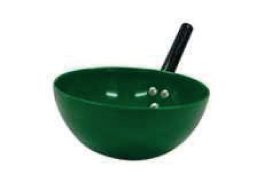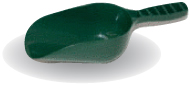 Typical Ingredients: Wheatfeed; Flaked Barley; High-Fibre Oat By-Product; Molasses; Flaked Maize; Soya ext (GM); Micronized Flaked Peas; Dried Lucerne; Linseed Expeller; Vitamin and Mineral Premix; Soya Oil; Grass Meal; Dried Beet Pulp; Yeast
Nutrition
DE MJ/kg
Oil %
Protein %
Fibre %
Vitamin A iu/kg
Vitamin D iu/kg
Vitamin E iu/kg
Typical Analysis
12.5
5.5
13
10
10,000
1,500
300
Coming Soon
To find out more about our products please call 01845 565 640
Weight & Height
Typical Height
Type
Weight (KG)
10-12hh Small Pony
Shetland, Dartmoor, Welsh Section A
250
12.2-14.2hh Pony
Show Hunter Pony, Connemara, New Forest, Fell, Welsh Sec B and C
375
15-16hh Horse
Thoroughbred, Thoroughbred x, Arab, Arab X, Welsh Cob, Connemara X
500
16.2-17.2hh Large Horse
Eventer, Thoroughbred X, Hunter, Warmblood, Sports Horse
625
Workload
Light Work
Ridden for ½ - 1 hour, 1-3 times a week e.g. hacking, schooling and local competitions.
Medium Work
Ridden for up to 1 hour approximately 5 times a week e.g. horses competing in Riding Club and Pony Club activities and novice level affiliated competitions.
Hard Work
Horses competing at affiliated competitions at higher levels including Three-Day Eventing, Endurance Rides, Point-to-Pointing, Polo.
Maximum TOTAL hard feed per FEED (dry weight)
10-12hh Small Pony
1.0kg/meal
12.2-14.2hh Pony
1.5kg/meal
16.2-17.2hh Large Horse
2.5kg/meal